CAM-IR138
15-Meter IR Camera
Camera
• 1 /3″ Sony Color CCD
• 3.6 mm Board Lens
• 0 lux Minimum Illumination at F2.0
• Maximum resolution 420 TV lines
• Anti-aliasing and IR-Pass optical filter
• Built-in high efficiency 6 IR LEDs for operation in the environment with low lightness
Video
• Auto White Balance (2300K~10500K)
• Auto Gain Control
• Auto Electronic Shutter Time (NTSC:1/60s~1/100,000s, PAL:1/50s~1/110,000s)
• Embedded Digital Signal Processor (DSP) chip-set for image control
Hardware
• Furnished with DC power cable and video cable
• Video Output: 1 Vp-p Composite Video / 75 Ohms
• IP66 outdoor protection for operation under rigorous environmental conditions

Secure Your Environment, Property and Life The CAM-IR138 infrared camera provides zero-lux imaging and is designed with the water-resistant construction with IP66 waterproof solid housing. Using Sony CCD image sensor, the CAM-IR138 performs excellent color resolution of 420TV lines. In addition, its embedded Digital Signal Processor (DSP) provides the industry's more comprehensive set of performance enhancing features including Auto Electronic Shutter (AES), Auto Gain Control (AGC), Auto White Balance (AWB), anti-aliasing and IR-Pass optical filter. The versatile camera is an excellent choice for outdoor surveillance applications such as at retail stores, schools, airports, train station, banks, hotels and etc.

Full Surveillance during Day & Night To adapt to constantly changing lighting conditions at outdoors, the CAM-IR138 comes with a removable IR-Pass filter and built-in IR illuminators to offer excellent surveillance coverage up to 15 meters away at night and enable the camera to provide color video when there is sufficient light, and black/white video in dark conditions. The camera is able to maintain clear images 24 hours a day.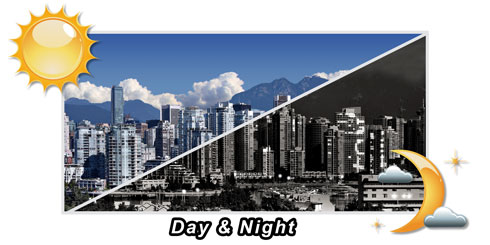 Strong Protection with IP66 Outdoor Enclosure The CAM-IR138 applies the advanced durable IP66 waterproof housing to protect against dust, rain, snow and sun in outdoor surveillance system deployments. It can operate stably in harsh environments during -10 to 50 Degree C temperature range.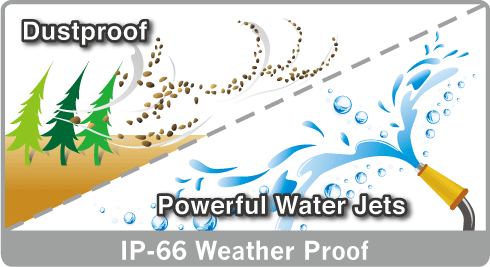 Ordering Information
CAM-IR138-NT
15meter IR Camera (NTSC)
CAM-IR138-PA
15meter IR Camera (PAL)
Camera
Image device
Sony 1/3″ CCD
Lens
Board Lens 3.6mm, F1.2
Angle of view Horizontal: 71 Degree, Vertical: 52 Degree

Min Illumination
0 lux @ F2.0
Effective Pixels (H x V)
NTSC: 510 x 492, PAL: 500 x 582
IR LED
6 Units of 850nm High Efficiency IR LED
IR Project Distance
15 Meters
Video
Horizontal Resolution
420 TV lines
S/N Ratio
More than 48 dB
White Balance
Automatic (2300K~10500K)
Gamma Characteristic
0.45
Video Output
1 Vp-p Composite Video / 75 Ohms
Function
Gain Control
Automatic
Auto Electronic Shutter
NTSC:1/60s~1/100,000s, PAL:1/50s~1/110,000s
Synchronous System
Internal, Negative sync
General
Water Resistance
IP66
Power Supply
DC 12V, 1A
Operating Temperature
-10 ~ 50 Degree C (14 ~ 122 Degree F)
Dimension (Φ x L)
54 x 80 mm