PG-RMB6UX & PG-RMB10UX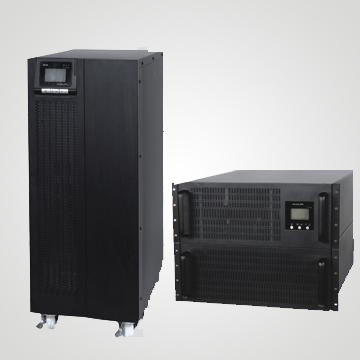 •Rack-Tower convertible.
•Two directions LCD display.
•Online-Double conversion (PFC).
•Full digital control (DSP).
•Output power factor: 0.8.
•Economic Operation Mode (ECO).
•Wide input voltage range.
•Self-testing when UPS startup.
•Cold Start (DC).
•Multifunctional protection.
•Output bypass can be set.
•Input neutral and live wires reverse detection.
•Optimized battery configuration: 1K-24V.